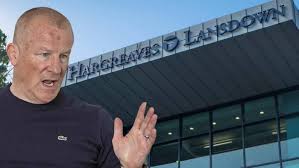 Recently City Wire – New Model Adviser, reported on the affect the Woodford scandal had on Hargreaves Landown – Read more below…
Article by Daniel Grote;
UK's largest investment platform falls to sixth place in Which?'s customer satisfaction survey amid fallout from Woodford fund scandal.
Hargreaves Lansdown has suffered a sharp fall in customer satisfaction levels amid the fallout from the investment platform's backing of disgraced fund manager Neil Woodford.
The UK's largest online stockbroker has fallen to sixth place in consumer group Which?'s annual ranking of investment platforms based on customer satisfaction levels, down from second last year. It was given a customer score of 67%, down from 74% in 2019.
Some of the Hargreaves Lansdown customers who took part in Which?'s survey complained about the platform's backing of the Woodford Equity Income fund, which was suspended a year ago and is now in the process of being liquidated.
Hargreaves continued to feature the fund in its Wealth 50 fund buy list despite prolonged poor performance and a high weighting to unquoted and hard-to-trade smaller companies that contributed to the suspension.
The fund was only removed from the list after investors were blocked from withdrawing their money.
'My confidence in Hargreaves Lansdown has been knocked by the Woodford scandal,' one investor told Which?. 'Hargreaves Lansdown seems to have been too financially involved with the Woodford funds and slow to stop promoting those funds as recommended by Hargreaves Lansdown.'
Hargreaves Lansdown told Which? it shared 'investors' disappointment and frustration' with the Woodford Equity Income fund and was 'pleased the majority of money has now been returned from the fund'.
Around £570m of investors' money is still trapped in the fund, after two payouts, of £2.1bn and £143m, in January and March.
Hargreaves Lansdown drove more than a third of the fund's inflows following its launch in 2014, with customers of the platform and its fund managers owning a stake that peaked at £3.6bn in 2016. At the time of the fund's suspension last year, they owned £1.6bn.
Hargreaves occupied top spot in Which?'s rankings for six consecutive years, before being overtaken by passive investment giant Vanguard last year.
Vanguard, which this year launched its long-awaited Sipp, maintained its position at the top this year with a customer score of 88%. AJ Bell was second with a 77% score.
Ful Article at –
https://citywire.co.uk/new-model-adviser/news/hargreaves-falls-in-which-rankings-on-woodford-woes/a1362767
Sign up for newsletter updates!
Join our email list to receive updates and information.
Contact Us
For more information on any of our independent financial services, or to discuss your specific requirements, contact out dedicated team today.