About Us
For every client we always aim high
We are fully independent and directly authorised by the FCA. This means we are able to give you the most appropriate advice to you without being restricted by commercial agreements.
Our whole philosophy is borne out of many years' experience working in a professional practice environment. Our existing clients would confirm our ongoing commitment to this philosophy.
Continual professional development is an expectation all of our team place upon themselves regardless of how qualified they already are, not just as a requirement for qualified advisers.
Our clients have told us that trust is absolutely essential for them, therefore we hold ourselves to this value and only ever act in our clients' interest.
We are committed to always explaining our fees and our regulatory obligations before any work is carried out.
We Help Our Clients Plan for their Financial Security
Berkshire IFA specialises in the financial well-being of our clients. Our team have over 20 years' experience in the Financial Planning industry, with some team members having worked their whole 50-year career in the wider finance industry. One member of staff is a qualified Chartered Financial Planner and others are working towards that accolade.
We specialise in pensions and family wealth planning. Our mission is to give all our client's financial security. We achieve this by offering high levels of service, and giving situationally based advice that's entirely focused upon individual needs and requirements.
This is facilitated by our close links with all the major pension providers including Transact, Legal & General, Aegon, Standard Life, Aviva and Prudential – to name a few.
High Quality Advice
and Parity of Service
As a result of our objective to offer high quality advice, rather than maintaining a high number of clients, we are able to offer a personal service.
So when we pick up the phone, we know all our clients by name.
We Are 'Vouched For'
We joined VouchedFor in May 2020, and have started receiving reviews – click on the link below to read what our clients are saying about our services and the quality of advice received.
READ REVIEWS
Berkshire IFA Limited is not responsible for the content of external links or websites.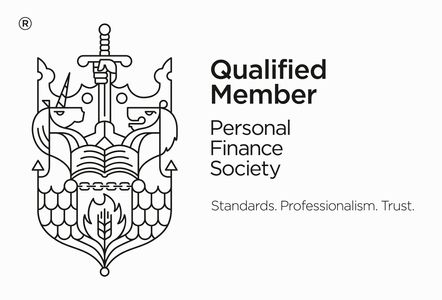 We do things the right way
As a member of the Personal Finance Society, we maintain professional standards as outlined in the PFS Code of Ethics. The code sets down the principles which all members follow in the course of their professional duties.
Therefore we:
Comply with the code and all relevant laws and regulations
Act with the highest ethical standards and integrity
Act in the best interests of each client
Provide a high standard of service
Treat people fairly regardless of age, disability, gender, pregnancy and maternity, marriage and civil partnership, race, religion and belief, gender identity, and sexual orientation
Contact Us
For more information on any of our independent financial services, or to discuss your specific requirements, contact out dedicated team today.