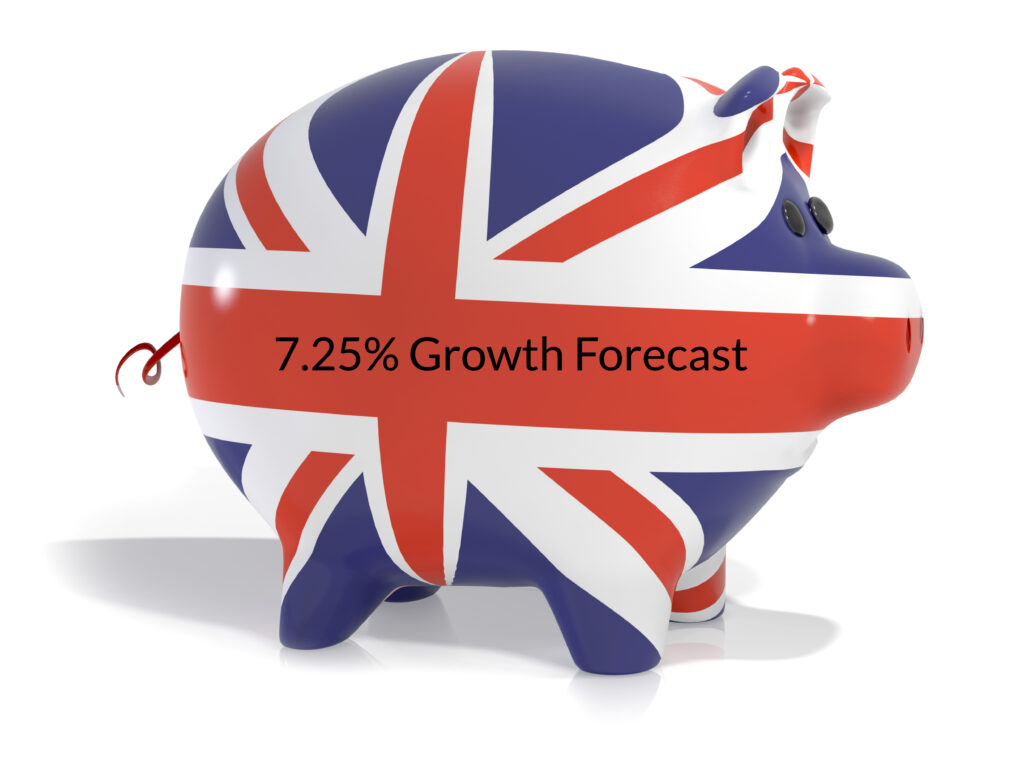 This is an investment opportunity that is unlikely to be repeated any time soon.
Andrew Bailey, the governor of the Bank of England has forecast significant growth this year which is likely to reach 7.25%, the highest rate since WW2. This follows a significant contraction on 2020, primarily due to the Covid-19 pandemic. So, this prediction is more of a bounce back than a boom scenario, but it still presents an interesting scenario from an investment perspective as its driving the value of the UKs top 100 companies. The FTSE has grown by 20% since October 2020, and this growth is forecast to continue in 2021. To what level is the key question that everyone is trying to answer, but some predict levels north of 7,500.
With the right investment strategy and advice, appropriate to your appetite for risk, there is every reason to think that one could take advantage of this rather unique investment scenario. However, planning is important so that the inherent risks associated with investing can be minimised, but the outlook is generally positive from an economic perspective.
If you want to act on this opportunity, contact us today for advice on financial and investment planning. Get in touch by calling 0118 334 3500 or emailing us on [email protected]
Sign up for newsletter updates!
Join our email list to receive updates and information.
Contact Us
For more information on any of our independent financial services, or to discuss your specific requirements, contact out dedicated team today.