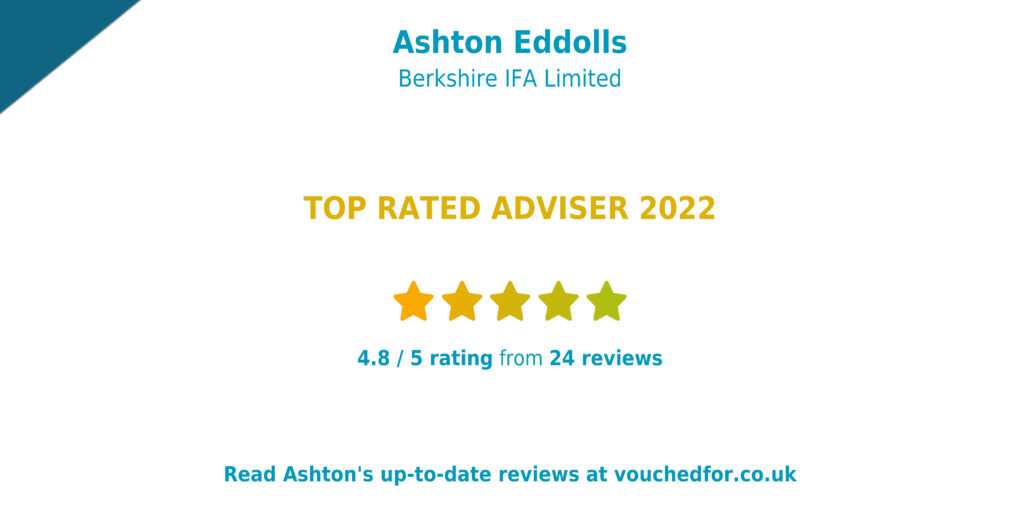 We would like to say a big thank you to all our Clients. Berkshire IFA Limited will be appearing in The Times newspaper this Saturday (26th March 2022), along with an article that talks through the benefits of financial advice, and then lists the very best financial advisers in the country. This means those with the highest number reviews that are 4.3 stars or higher. Thanks to our clients, we have been listed as a 'Top Rated Adviser 2022' on Vouched For. 
If you would like to get in touch to find out how we can help you, then call us on 0118 334 3500, or email us on [email protected].
Sign up for newsletter updates!
Join our email list to receive updates and information.
Contact Us
For more information on any of our independent financial services, or to discuss your specific requirements, contact out dedicated team today.