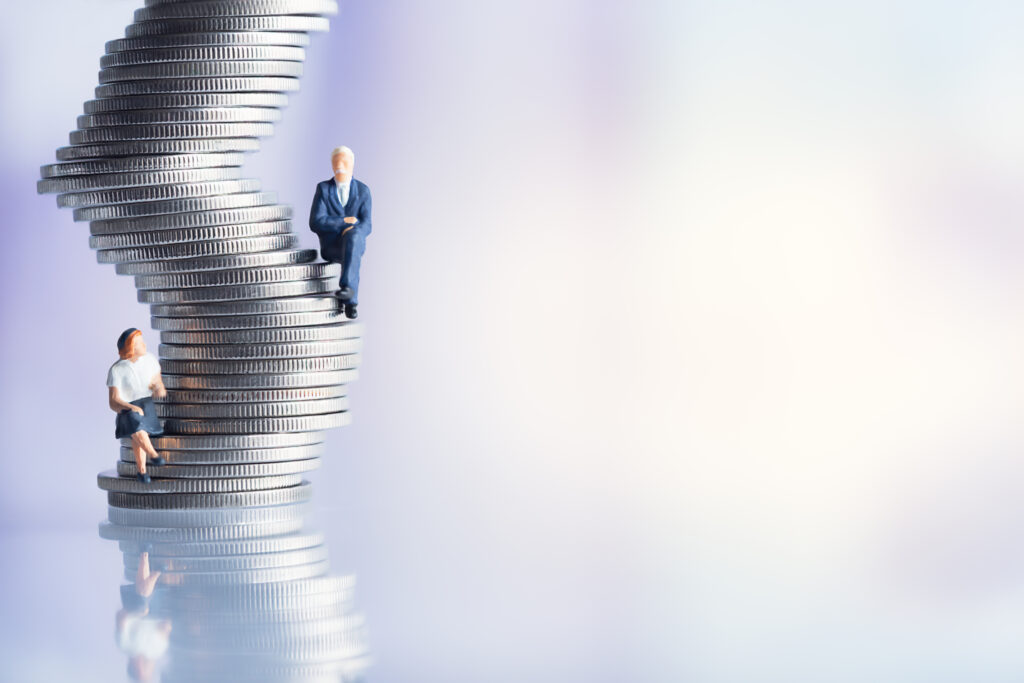 Now is the time to do something about it! It's been increasingly reported across the pension industry about the average value of women's pensions at 65 versus the average value of men's pensions at 65. Forbes reported that the gap is unacceptably high. Their article shone a light on a study by Insuring Women's Futures – an initiative set up by The Chartered Insurance Institute (CII) to throw the spotlight on some of the issues facing women and their financial resilience. This study has shown that currently women have an average of £35,800 per annum, which is just a fifth of the average for men at £175,000. This is clearly something that needs to change, and it must happen sooner rather than later.
Sian Fisher, Chief Executive of The Chartered Insurance Institute and the founder of Insuring Women's Futures says that "women must think about their financial security and access the information needed to help them with their planning."
Currently the State Pension isn't enough to maintain the lifestyle that many women aspire to, and workplace pensions or company schemes are only a starting point. It's imperative for everyone, but particularly women to receive the most appropriate independent advice earlier on, so every woman can plan a strong financial road map to a secure and aspirational future.
Here at Berkshire IFA, we are an active supporter of pension parity. We always put our client's needs at the forefront of our advice process and endeavour to support women who may need help with planning their financial future and retirement options.
If this is an area of advice you may be seeking help with, please do get in touch with Berkshire IFA Limited. You can contact us on 0118 334 350 to start planning your future today.
Sign up for newsletter updates!
Join our email list to receive updates and information.
Contact Us
For more information on any of our independent financial services, or to discuss your specific requirements, contact out dedicated team today.